Bernard Foucher,
Une quête existentielle
book + website design
Bernard Foucher, Une quête existentielle.
This book-catalogue offers a long interview of the artist by Jean-Louis Gautreau, accompanied by a large portion of the artist life work.

The website that goes over the whole work of art of Bernard Foucher was created for the publishing of the book and can be fund at this address: https://bernard-foucher.com.


13︎20 cm, hard cover, 152 pages, 2021, éditions Alphabet Existentiel.
Chauvet, L'aventure intérieure,
Philippe Durand
RVB BOOKS
book design
Discovered in the Ardèche region of southern France in 1994, the Chauvet cave is an important site for the history of humankind, as much for the technical and aesthetic qualities of the ancient paintings on its walls as for the other artefacts found in the cave's chambers. One of the oldest painted caves in the world, it has been closed to the public since its discovery and remains to this day an object of fascination for people everywhere, marking a major turning point in parietal art and in the history of the first modern humans.
By venturing deep into heart of this unique paleolithic site, Philippe Durand takes up a considerable artistic challenge. The cave presents itself as a closed universe, a quantifiable set of signs within a spectacular natural architecture, a place where time seems to stand still. Durand purposefully distances himself from objective representations, in order to offer a more intimate, more subjective window into the cave and its art. To achieve this, he combines colour filters with multiple exposure techniques.
Durand thus defines a space of creation and non-objective representation, one able to focus the attentions of each viewer in a different way. Rather than working with colour in a realist mode, he uses it to suggest an element of information or a specific code, as in astronomical or microscopic photography. Durand unearths the original idea of a cave of dreams and imagination, leading us on a psychedelic journey through one of the world's most celebrated sites for prehistoric art.




24︎29 cm, soft cover, jacket, 96 pages, 80 colour photographs, text by Philippe Alain Michaud, 2021.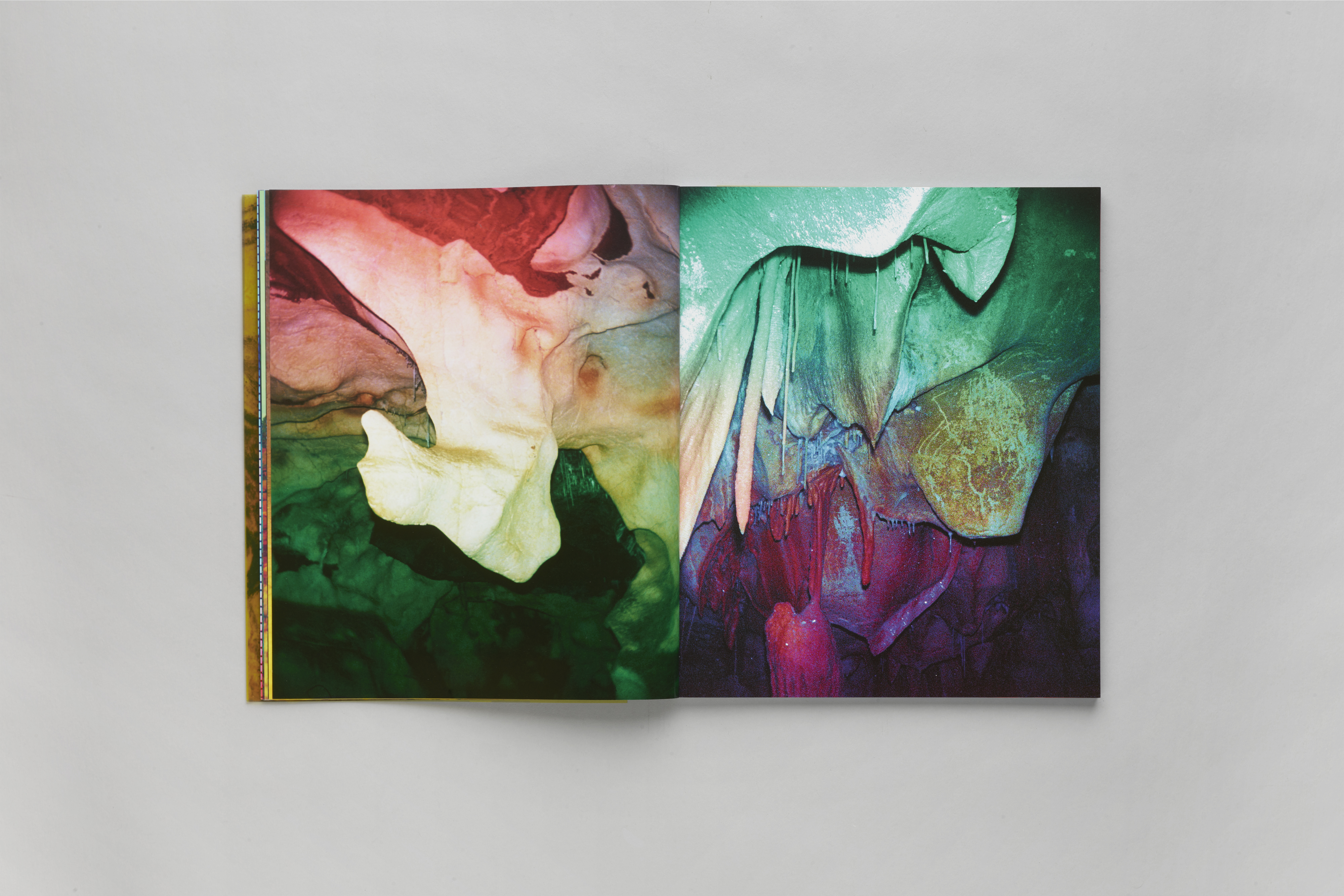 Paparazzi, Mazaccio & Drowilal
RVB BOOKS
book design